The wines of Vinho Verde in northern Portugal are enjoying a renaissance. For years, the wines of this region were known for their easy-drinking, low-alcohol, and lightly sparkling style. And while it's true that many of the wines are still made in this way, this is a region with a huge amount more to offer, with so much to explore and so much to excite.
Firstly, let's puncture the myth that Vinho Verde is a style of wine. It is not. It is in fact the name of the appellation (DOC in Portuguese) and red, whites and roses are produced there in a variety of styles from over 40 different local grape varieties. The region is split into nine sub-regions with some specialising in particular grapes and styles. And, it is at this sub-regional level that the most exciting experimentation is happening, with more producers focusing on single-variety bottlings and maximising the expression of each local grape according to the sub-regional terroir.
White varieties to know
Here's a brief intro to the key white varieties of Vinho Verde. Most wines will be a blend of these different grapes, but single varietals wines are appearing more and more. Interestingly, Alvarinho and Trajadura as stand-alone varieties have gained serious traction just north in the Spanish region of Galicia (where the grapes are called Albarino and Treixadura). There's no reason why the Portuguese version won't follow suit.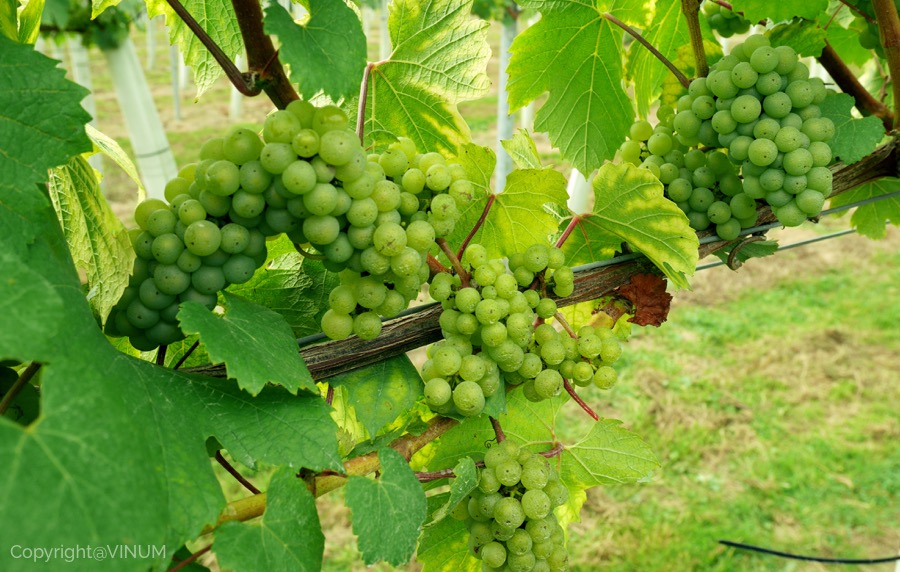 Grape
Sub-Regions
Style
Alvarinho
Monção and Melgaço
The finest white variety.
Nicely textured wines with more weight than most Spanish versions, but still with the distinct peach/apricot aromas, and plenty of acidity and minerality.
Think Viognier crossed with Riesling.
Arinto
Basto,
Amarante
Grown all over Vinho Verde. Arinto often displays green pear and bright citrus fruit aromas with vibrant acidity on the palate.
In the warmer sub-regions, Basto and Amarante, there are some 100% Arinto wines being made.
Avesso
Amarante,
Baião,
Paiva, Sousa
A complex grape with serious potential.
Its weight and complexity (stone and tropical fruits) make it a good candidate for barrel fermentation/aging, particularly in Baião.
Azal
Amarante,
Basto,
Baião, Sousa
The bulk grape of the region. Light apple and citrus aromas and nice acidity.
But not generally suitable as a single varietal.
Loureiro
Lima,
Cávado,
Ave, Sousa
Most-planted white variety, but reaches best expression in coastal areas.
Floral notes are the signature aroma and there is plenty of experimentation with this grape – even amphorae wines.
Trajadura
Lima,
Cávado,
Monção and Melgaço
Identical to Treixadura over the border in Spain.
Quite a luscious stone-fruit-flavoured grape which reaches its best expressions in the northern sub-regions.
Delicious single-varietals are starting to appear.
Red varieties to know
Vinho Verde reds do not yet enjoy the same recognition as whites from the region, and are often used to make rose at the moment. Yet, there is much to excite among the native red varieties too – if you can find them, that is!
Grape
Sub-Regions
Style
Espadeiro
Ave, Sousa,
Amarante,
Paiva.
Typically used to make rose. But can make pleasant, fruity reds.
Vinhão
All over
Most widely planted red variety. T
he wines have a savoury edge, nice tannin structure and high acidity, making them good food wines.
Vinho Verde food pairings
The high acidity in many Vinho Verde wines make them ideal food companions.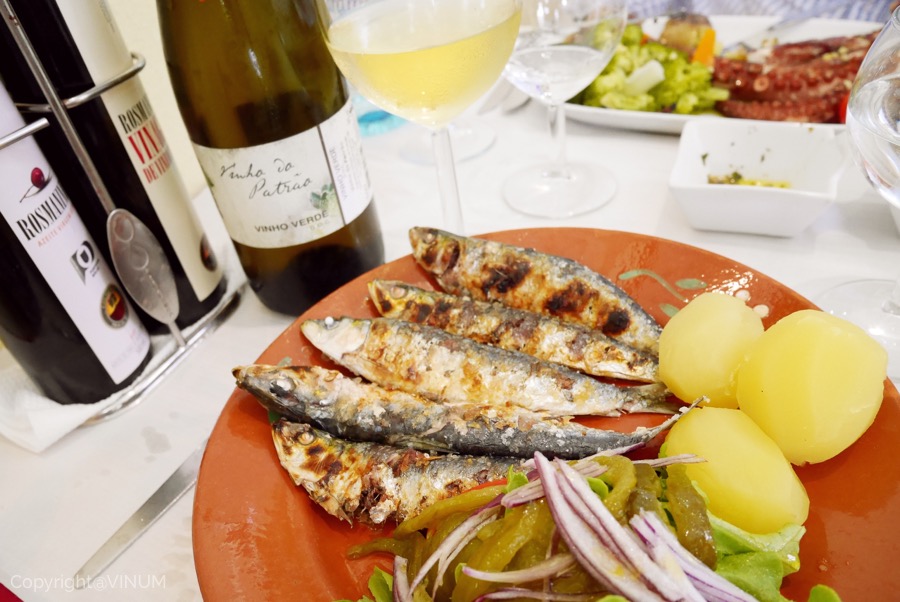 The classic pairing with the traditional, light, sparkling style is, of course, grilled sardines with a salad: the perfect lunch!
*We posted about this pairing before:

However, with so much experimentation going on with single varieties and barrel aging, the pairing possibilities are expanding. Any serious Alvarinho, Avesso, Loureiro or Trajadura will stand up to richer dishes – crab, lobster, chicken. An top Alvarinho with its texture and acidity would also make an interesting partner for sushi.