Orange wine!? This is definitely at the cutting edge of wine at the moment and, while not exactly mainstream, we are seeing orange wines more frequently in wine shops and on wine lists. And while the funky tastes you get with an orange wine are not going to be everyone's taste, if you give them a go they can be a real revelation, and a great partner for some otherwise tricky food pairings.
So, what is orange wine? Without getting too technical, it is basically white wine made like a red wine. That means that white grapes are fermented with the skins, extracting more flavours, colour and even tannins. Although this at forefront of 'wine cool', it's really the most ancient way of making wine – just look at the Georgian Qvevri wines!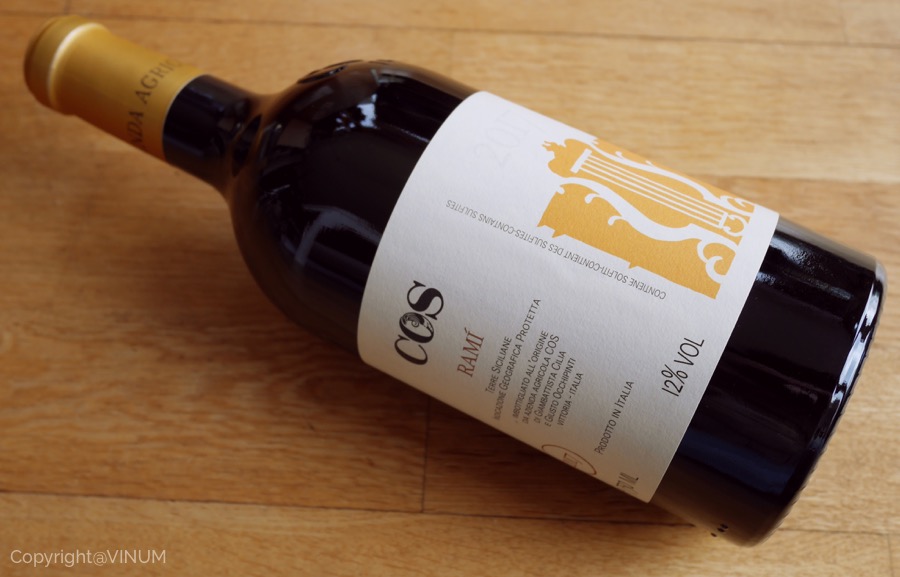 What you end up with is a wine that has the acidity of a white wine, but far more texture, body, richness and often an earthy-sour note. While it's hard to generalise – there are as many styles of orange wine as there are white grape varieties in theory – the flavours can have a bruised apple, nutmeg, nutty quality.
Italy is at the forefront of the orange wine movement, and our version from the COS winery in Sicily – a pioneer in natural wines on the island since the early 1980s – is made from Insolia and Grecanico grapes. It had the hallmark citrus freshness of those grapes but then far more body and an umami richness to the palate.
Today's Wine Pairing: Orange wine x Korean Food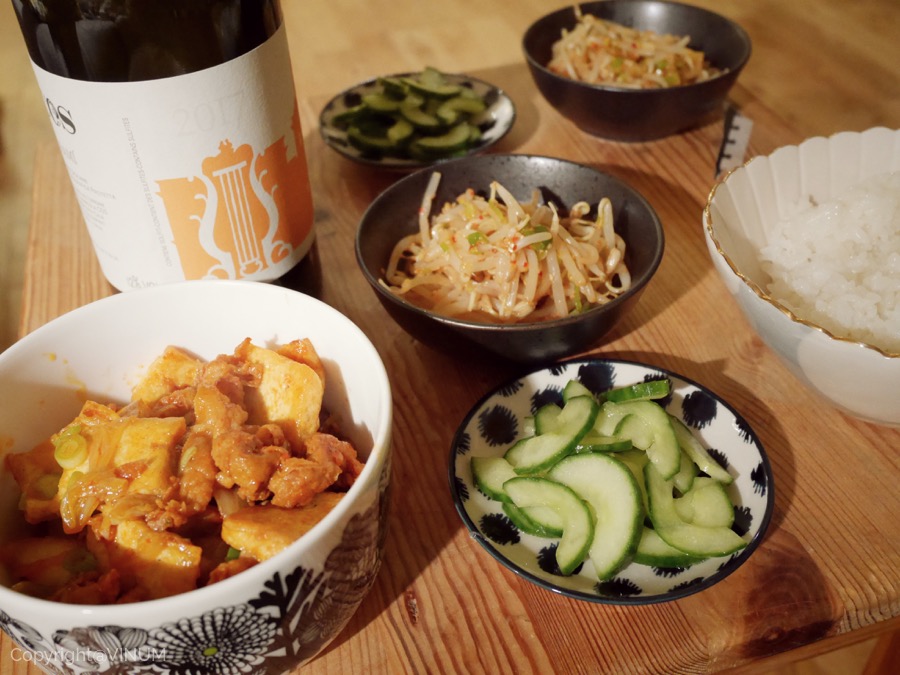 And it works superbly with Korean food. Chilli spice often hits your palate slightly after you've put the food in your mouth and this wine had the lingering texture and boldness of flavour to meet that challenge. The sour, fermented taste of kimchi is more than matched by the herbal, sour note in the wine, while the acidity has a lovely cleansing effect from those powerful flavours.
It's a bold pairing. But we reckon it'll convert you to the wonders of orange wine!