Curry! What could be better than a plate accompanied by an ice-cold beer? Well, perhaps we can tempt you with a glass of Amontillado sherry instead….
Today's Wine Pairing: Amontillado x Curry
Curry is a tricky pairing for wine in general: Chilli heat tends to increase the bitter tannins in many red wines and clash with the high acidity found in lots of whites. Too high alcohol in both cases isn't necessarily a good thing to have with spices either. But this is where the wonderfully complex, delicious and massively under-appreciated fortified wines of Jerez (known as sherry in English) show their worth.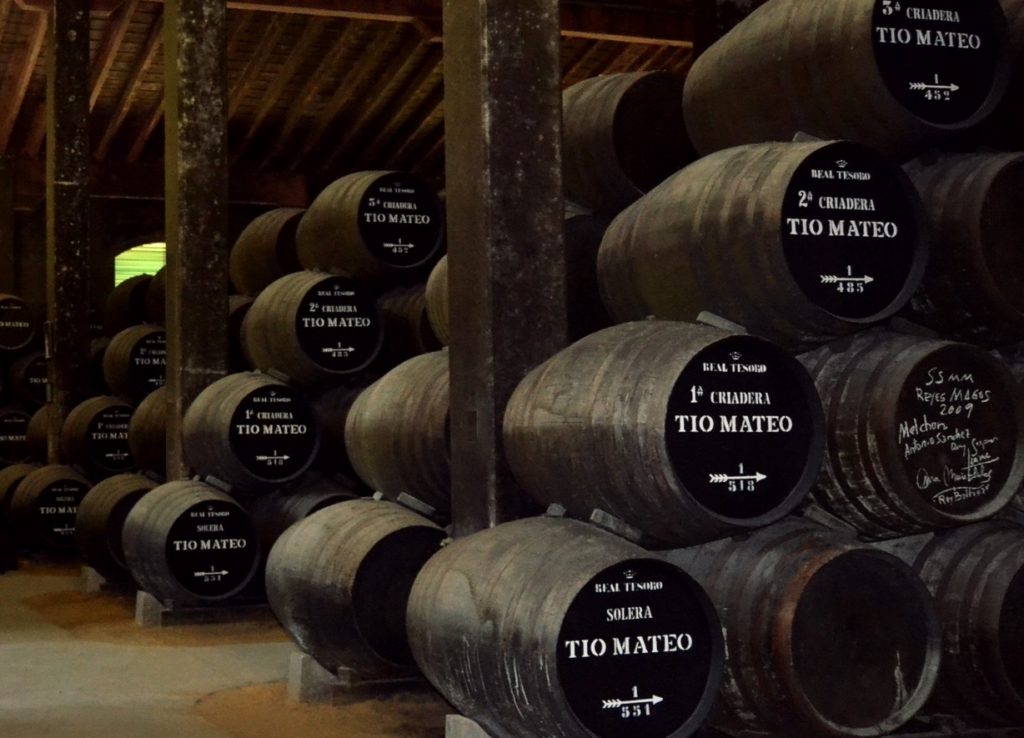 Sherry comes in a range of hues and styles, but all are made using the unique 'solera' system; essentially years of aging and mixing in large barrels (butts) impart an unmistakable taste to the wine and make it a robust, complex partner for curry. And one of the best things about sherry is the price. Due its style being somewhat 'unfashionable' at the moment, you can buy incredible, top-draw wines for ludicrously low prices.
There are roughly three types of dry sherry, which increase in depth of colour and richness: Fino, Amontillado and Oloroso. For a chicken or keema-type curry, Amontillado works perfectly (an Oloroso would be ideal with beef curry, because it is a richer, heavier style – like the meat). The dried fruit and nutty flavours from years in the barrel complement the sweet-spice of the curry, while the lack of acidity means the wine never tastes astringent. On its own, Amontillado is very dry, but this dryness is softened by the curry. It is a real savoury treat for a cold winter's night. Please give it a go – it's revelatory!