Before we go any further, the grape is pronounced 'ksino-mavru' (roughly). And it happens to be one of the most interesting and exciting of Greece's native red varieties. At its best, it is often compared to Barolo – there's that enticing mix of juicy red fruits, floral notes and a savoury character. Also, like Barolo, wines made from Xinomavro are high in acidity and tannins. Making them ideal food wines, though often needing a decanting for a while before drinking.
Today's Wine Pairing: Xinomavro x Lamb/Vegetable Gratin
The spiritual home of Xinomavro is the Naoussa region in northern Greece, where wines made entirely from this grape have had protected status since the early 1970s. These are serious wines and well worth looking out for. Ours was from Kir Yianni, a great producer specialising in single vineyard expressions of Greek grapes. Their Kali Riza Xinomavro was the perfect entry point to trying this grape.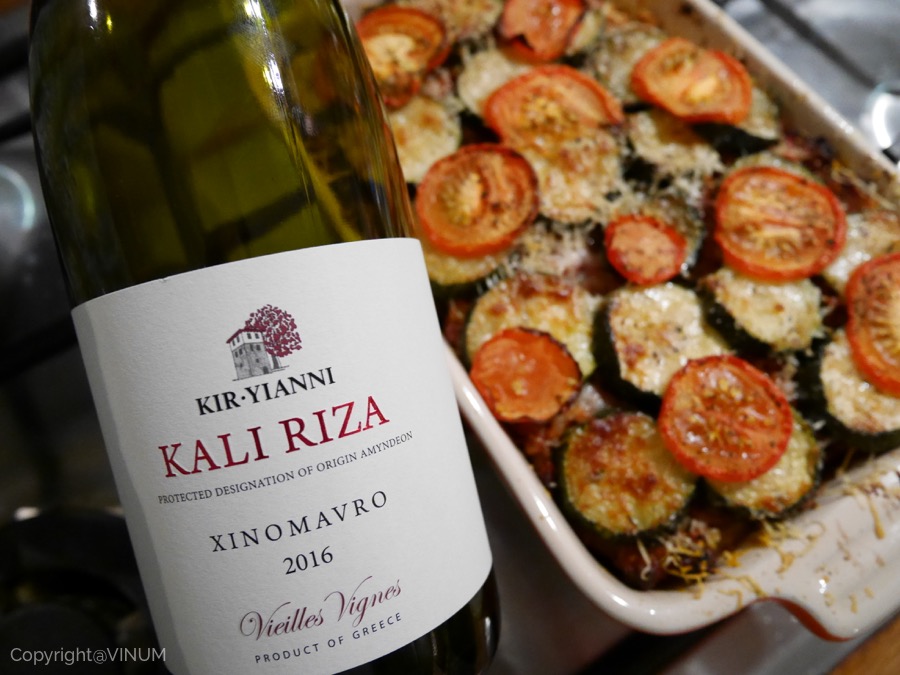 We paired it with a baked Mediterranean vegetable and lamb dish, loosely based on a Greek recipe. The acidity was perfect for cutting through the rich lamb and aubergine flavours, while the juicy cherries and berry character lent a lovely fruity lift to a savoury dish.