Austria is really an exciting place for wines at the moment: fantastic native varieties and plenty of organic, biodynamic and natural wine makers honing their skills. We had the distinct pleasure of trying a wine from one of Austria's best exponents of natural and biodynamic wines: Weingut Arndorfer. Their Riesling Strasser Weinberge was a lesson in how to update a classic. And by chance we just happened to have Oyakodon for supper the day we got the bottle – a happy coincidence because the pairing was delicious!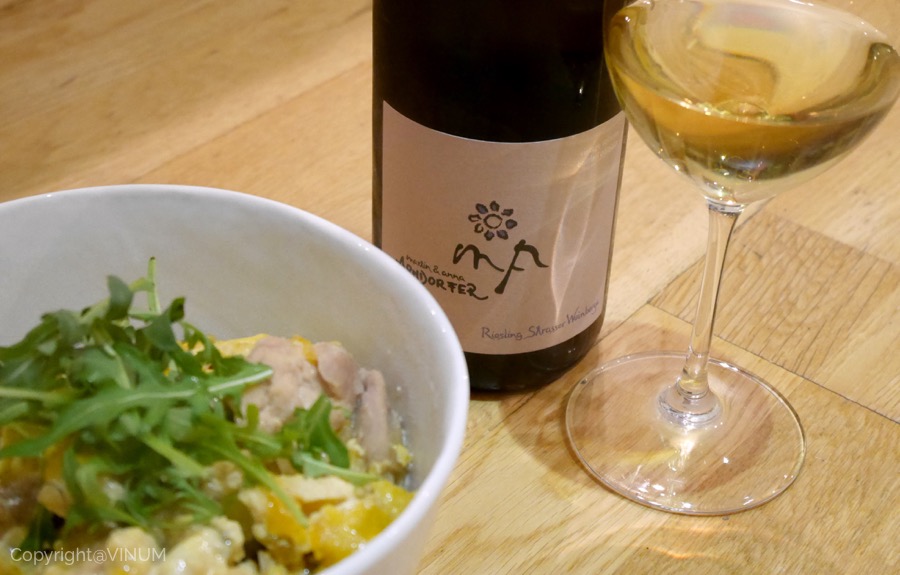 Today's Wine Pairing: Riesling x Oyakodon
This Riesling is medium-dry or halbtrocken in German. Nothing too unusual there, but this Riesling has also had some skin contact – meaning it is something approaching an orange wine: deep in colour and rich in taste, with some of that bruised apple and apricot flavours. And then there was the searing acidity that counteracted the sweetness perfectly. This was Riesling, certainly. But not as you know it.
*More about Orange Wine…

And what better foil for the slightly sweet and rich Oyakodon! Each sip of the wine refreshed the palate and the luscious, ripe fruit flavours of Riesling were perfect to match the fullness and inherent sweetness of the dish.