So, oaked Chardonnay has something of a difficult reputation (aside from top-end Burgundies of course!). Twenty years ago, a flood of massive, buttery, over-oaked Chardonnays from the New World (yes, I'm looking at you California…), cloying and lacking any fruit or freshness, put quite a few people off. While that style has suffered a spectacular fall from grace, far more restrained, well balanced examples from Australia, New Zealand and South Africa are turning heads, and are generally excellent value.
A nice showcase for this style of Chardonnay is something like a fish or seafood gratin.
Today's Wine Pairing: Oaked Chardonnay x Fish Gratin
We chose a wine from the Elgin area of South Africa (Thelema Sutherland Oaked Chardonnay) – a coastal region known to produce wines in a fresh and elegant style. Other regions to look for similar types would be Adelaide Hills and Mornington Peninsula in Australia, or Hawkes Bay in New Zealand.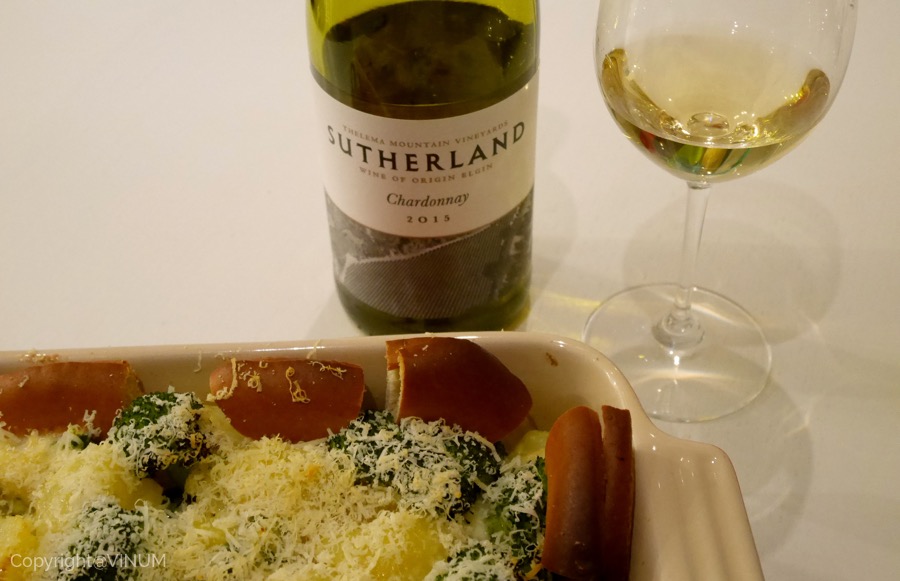 These wines have a wonderful fresh acidity, which is important for matching with the fish component in the dish. Time in barrel gives them a nice, but restrained, richness that stands up well to the creamy sauce and cheese. Finally, the struck-match toastiness of the oak is an ideal partner for the crunchy croutons. A perfect pairing and a great way to explore some of the new wave New World Chardonnays.