A second approach to matching food and wine is thinking about whether to contrast or harmonise the flavours of the wine with the flavours of the food.
Tip 2: Contrast or Harmony
Contrast Pairings
The point here is to achieve a balance of flavours between the wine and food. A simple example here is to pair a high-acid wine with something that is deep fried – the idea being that the acidity of the wine balances the fattiness in the food.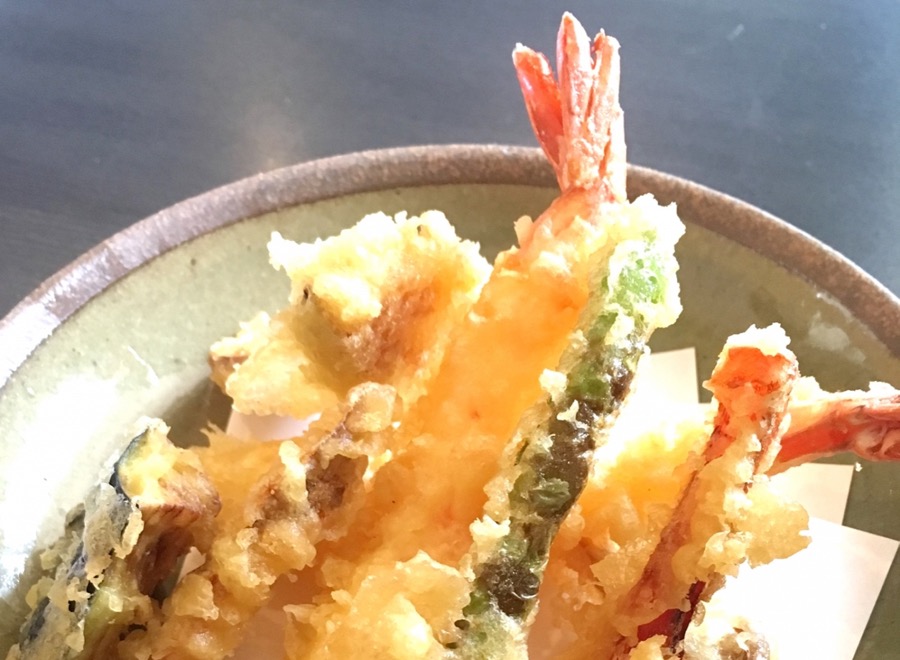 Chablis or a similar style of wine (high acid, clean, and crisp) would be an ideal pairing for tempura, akin to squeezing a lemon over your deep-fried fish. For a similar example, see our post on Gruner Veltliner x Katsu.
Another example would be matching a venison, plain roasted game bird or duck with a fruit-forward red – a New World Pinot Noir for example or bold, fruity Syrah. This works in the same way as pairing a fruit compote or jam with game and duck, it complements the earthy/gamey flavours of the meat.
In a similar vein, you can think of nice combinations of flavours in food and then find appropriate wines that have a similar flavour profile. Lime and coconut is a nice match, so why not try a coconut-dominated curry with a Clare Valley Riesling from Australia, particularly noted for it's lime aromas?
Harmonious Pairings
Essentially this is the opposite of the above; you try to find the dominant flavours in your food and find a wine with similar characteristics. Pairing in this way will enhance the effect of that dominant flavour in the dish and multiply it's deliciousness!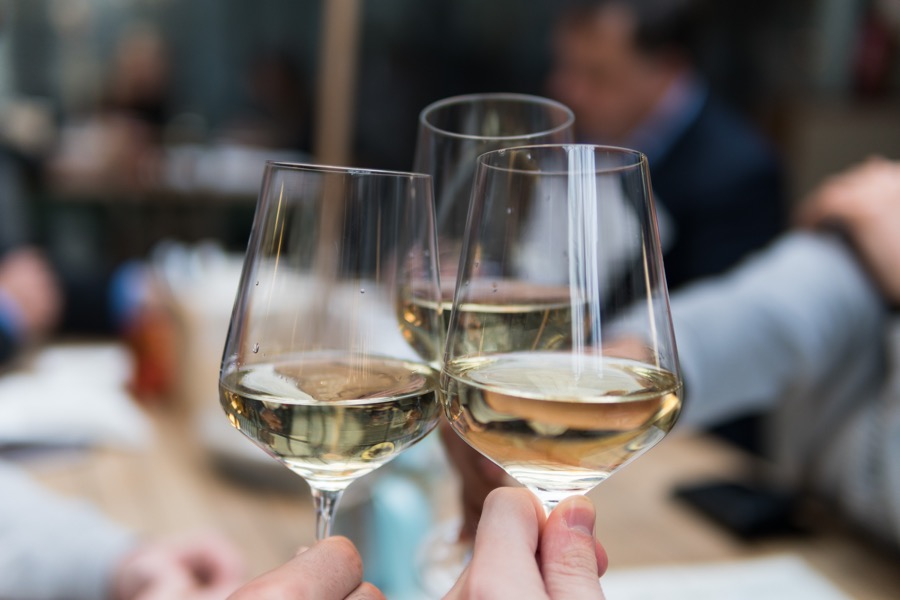 So, a creamy fish or chicken dish with a creamy, full-bodied white wine – oaked versions for Chardonnay, Chenin Blanc or a White Rhone. A peppery steak with a similarly peppery Syrah. Using yuzu koshou? Then try a Gruner Veltliner, which has a strong white pepper, green herbal aroma. For dishes featuring mushrooms (shiitake included) try using a Pinot Noir or Nebbiolo – both of which typically have a distinct 'earthiness'.
Taking it further…
Sometimes you can combine both the harmonious and the contrasting approach for the same dish.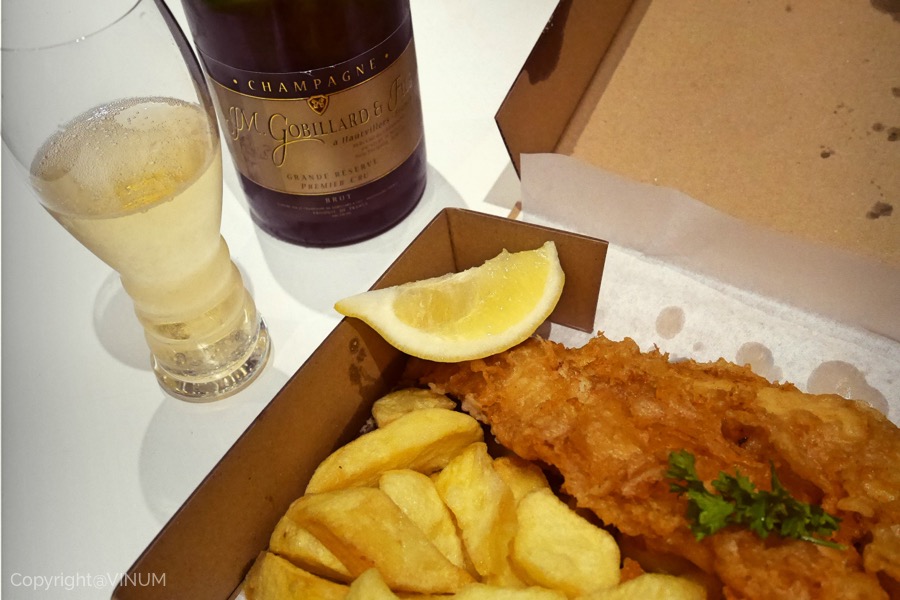 A fun combination to demonstrate this is Champagne with Fish & Chips; the tartness of Champagne works like lemon with the fish and cuts through the fattiness of deep-fried food (contrast), while the rich bready, brioche aromas typical of Champagne matches the batter (harmonious).
Have a look at these posts for more info on this topic.