Chomping our way through skewer after skewer of yakitori, small morsels of perfectly grilled chicken, washed down with ice cold beer in lively tachinomiya – this is, perhaps, the ultimate post-work wind down. Yakitori places are generally not known for their wine lists, but with every department store offering take-away varieties, there's no reason not to experiment at home with some wine pairings.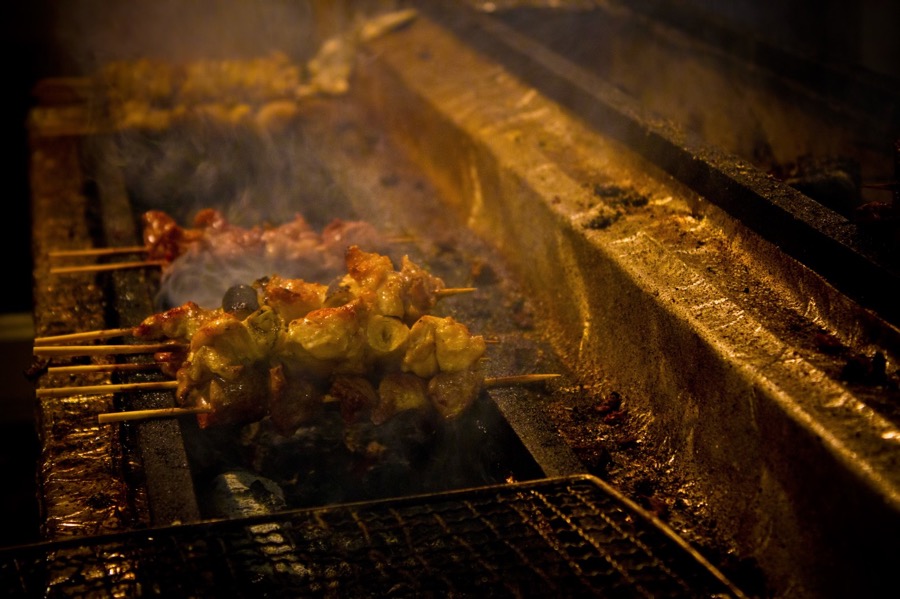 Grilled chicken sounds like a fairly simple pairing, but it's amazing how many obscure parts of chicken can be used and the range of flavours and textures you get. And then there are the seasonings. Simple salt is not an issue, but the sweet and savoury tare sauce is a bit of a challenge.
Step up Grenache! Often a much-maligned grape, accused of producing overly alcoholic, one-dimensional, fruit bombs that lack structure. And in bad examples, this is true. But with producers in southern France and Spain now rediscovering the potential of old vine Grenache, there are plenty of great examples out there. And they needn't break the bank either. Grenache is an approachable and easy-to-like variety – much like yakitori!
Today's Wine Pairing: Grenache x Yakitori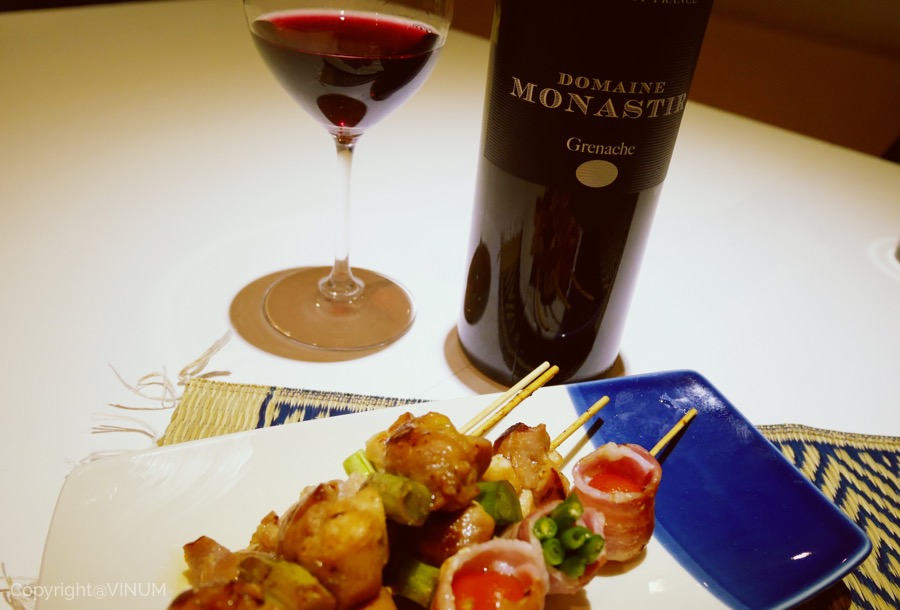 So why does it work? Well, the full, ripe fruit flavours (red fruit from cooler areas and black fruit from hotter climes) can handle the sweetness of the tare, but is rich enough to match the depth of flavour in the meat too. This means it also works with those slightly sweeter bits of the chicken like liver and heart. Good Grenache also has a spice and subtle smokiness that make it a great overall partner for foods grilled over hot coals.