In a way, this is a bit of a no-brainer. I mean we are celebrating New Year, and what is the celebration drink par excellence…? Exactly. Still, while Champagne is obviously the way to toast the New Year, we are talking about actually pairing a wine with the plethora of Japanese dishes served for O-Sechi (the name for the New Year's family meal). And it so happens that the stars align and Champagne is not only the right choice in terms of good form, but also a damn fine accompaniment to the food.
Today's Wine Pairing: Champagne x O-Sechi (Japanese New Year Feast)
It's hard to describe a typical O-Sechi spread, apart from the mandatory Ozouni soup; every family has a different take. But the food is likely to be mainly traditional Japanese – sashimi, dried fish, soy-simmered vegetables and other miso-infused goodies. In our house, the idiosyncratic dishes extend to simmered duck, Russian potato salad and a crab terrine. In any case, the point is this: a riotous explosion of wildly different flavours and a tough wine-pairing choice.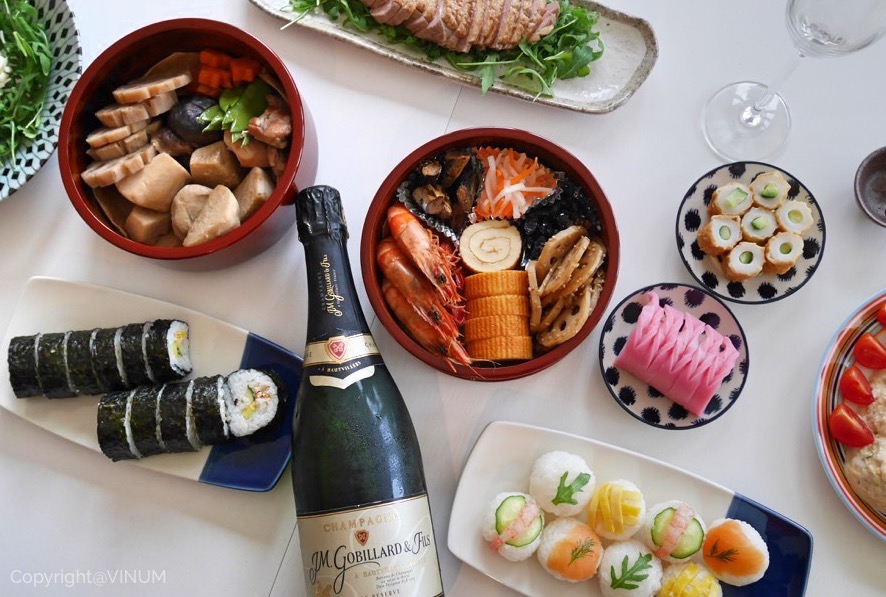 Luckily, we have Champagne. Now while the bubbles are quaffed as a celebration or with canapes, Champagne is actually one of the best wines to enjoy throughout a meal, with all the savoury courses. Now, you have to be a little careful and chose a good-quality Champagne and the richer the style, the better in this case.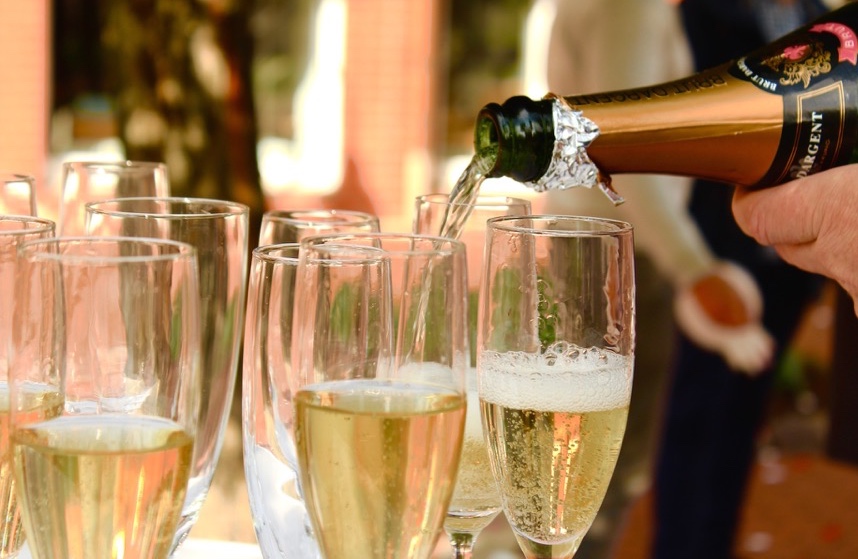 If you like Grandes Marques, then think Bollinger or Krug (if the budget will stretch!). But do try some of the superb growers' Champagne that's widely available and can be of extremely good value. Two of our favourites are Gobillard and Gonet-Medeville. The high acidity in Champagne allied with robustness from the bubbles make these wines formidable partners for difficult-to-pair flavours. Oh, and Champagne with fatty tuna (toro) is really spectacular.
*Fish & Chips and Champagne pairing is also good! See below…