Another stunning combination with a miso-infused dish!
One of our favourite Australian winemakers, d'Arenberg, make an utterly spectacular blend using the Rhone varieties Marsanne and Viognier. And it really melded beautifully with a dish of oven-steamed salmon, topped with miso. Here's the recipe, if you want to give it a go (which you definitely should!)
Today's Wine Pairing: Marsanne/Viognier x Miso Salmon
As for the wine, this is really cleverly crafted. As you'd expect from these two varieties, it's wonderfully exotic on the nose: there is plenty of rich stone fruit flavours, with hints of pineapple and spice. But owner Chester Osborn really coaxes out the texture and complexity by fermenting a small portion of the grapes in oak and using just a dash of wild yeasts. The result is a rich and layered wine that still has a zippy freshness and a subtle nuttiness on the finish.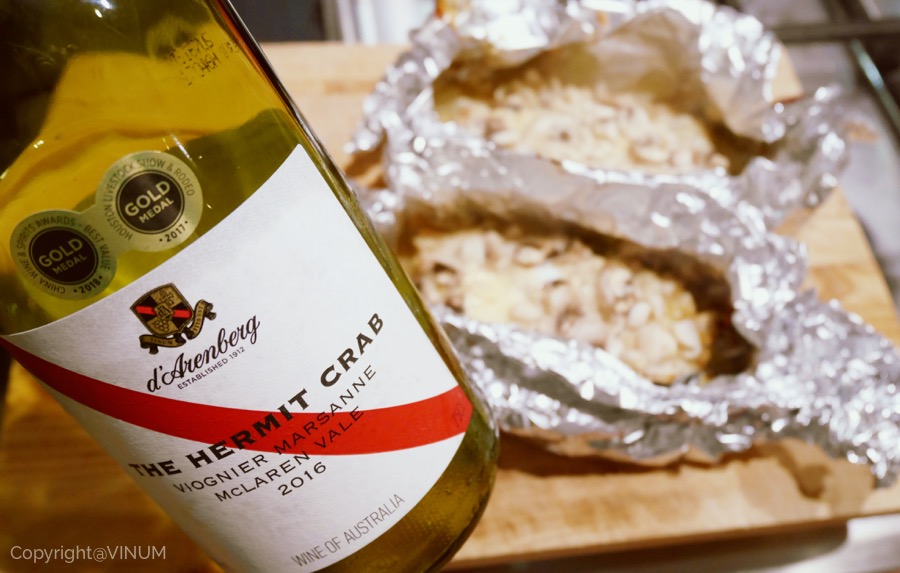 So, a weighty wine with plenty of acidity is exactly what you need for salmon. It also has enough flavour to stand up to the miso with the umami nutiness and spice merging exquisitely with those difficult-to-pair flavours.