Chinese food presents a unique challenge when wine pairing. For a start, you've got a wide spectrum of flavours: the chilli heat of Sichuan cooking, the sweet/sour tastes of Cantonese flavours, and the deep umami flavours of Fujian cuisine. None of these are great for wine. Still, we like a challenge and if you're cooking at home, you can certainly pair an individual dish with a particular wine.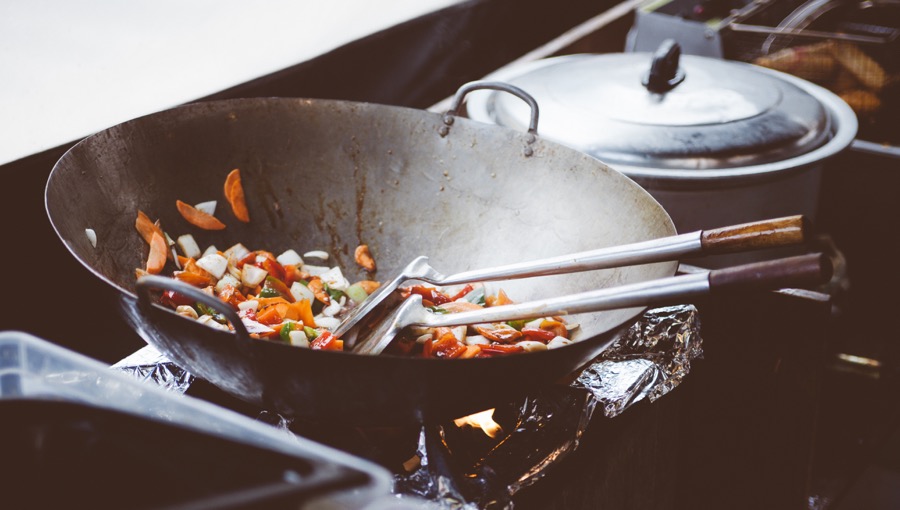 In this case, we've chosen a Chinese dish that's pretty popular in Japan also: Xinjiang stir-fry. Inspired by the far western region of China that has many Turkic and Middle Eastern influences, the dish, unusually for Chinese recipes, makes heavy use of cumin. A rich, heavy dish with beef and a decent hint of chilli spice, it needs a similarly, deep, wine with a hint of sweetness to meet that heat.
Step up Monastrell! The Spanish name for Mourvedre, which is usually a part-player in Southern Rhone blends, in the region of Jumilla, it is the star. And the wines are usually great value.
Today's Wine Pairing: Jumilla Monastrell x Xinjiang Stir-fry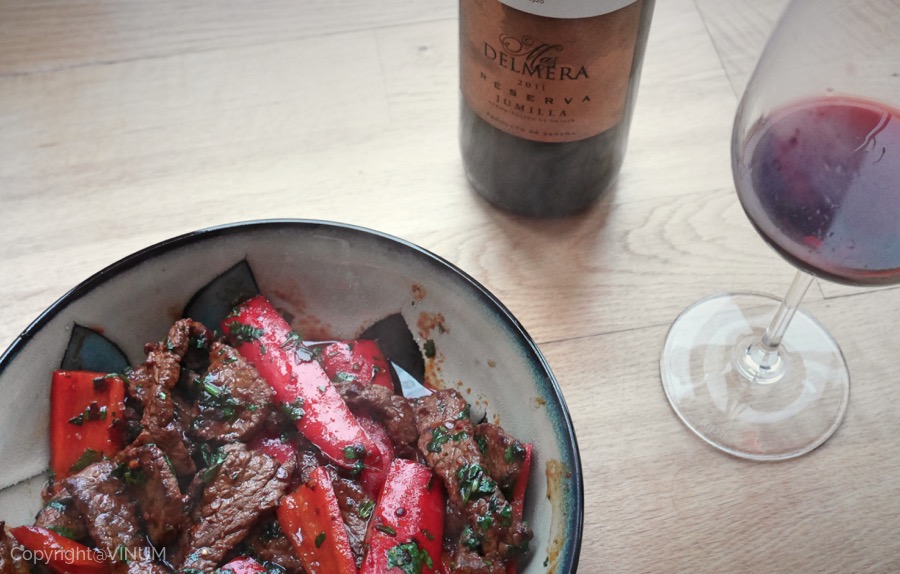 The one we had, by Mas Delmera, has a dash of Tempranillo in too, and was an ideal match. The wine comes from old vines and displays a real depth of dark black fruit with hints of mocha. It's almost luscious, but very well balanced too.